LIVE FOR SPORTS?
NOW DO IT FOR A LIVING
If you have a passion for sports and believe its benefits should be shared with everyone everywhere, then we invite you to gear up for a career with Decathlon
explore

the starting line is wherever
you are
We only win when everyone wins. Our team is a truly diverse group of people who've overcome tremendous odds to thrive in their careers as Decathlonians. Explore their stories:
Want to be part of a
sporty
community?
In Decathlon, we commit to make available every training that you need to perform in your role today, and for your own personal development.

The rest is then down to you, but you will always have a leader who will support and guide you along the way.
join us today!

join us today!
do you believe in
equal opportunities
It's our mission that makes us unique: making sports accessible to the many. This runs through our hiring practices too. We look for vitality, responsibility, authenticity & generosity. Come meet our hugely diverse team that live these values and share our purpose and mission.
I believe in Decathlon, we encourage growth, movement and even making mistakes, because there will always be opportunities for anyone and everyone, so be ready to take them on and most importantly, be open to learning!
Vivien Lee
Store Leader
Your drive for continuous self/team performance improvement is reciprocated with equal recognition and opportunity for career growth.
Joseph Tullao
Store Leader
Collaborative work is a big part of Decathlon's culture as we believe that everyone has a voice and we respect each teammate's perspective. It is through these exchanges that we discover projects that could bring Decathlon to greater heights, opening new roles for the team.
Ng Cheuk Tow
Product Owner
As someone with no relevant experience, I was given the exposure to not just work within my role. I was encouraged to go beyond my comfort zone in other aspects such as event planning and networking with external agencies. It has been 4 years since I first joined Decathlon and thinking back, what seemed to be a real challenge at first, became a great experience and a chance to prove myself and expand my horizon.
Hazel Lee
Regional Offer & Supply Team Leader
Regardless of the level or years of experience, Decathlon is a place with a diverse career pathway. Everyone has equal opportunities to progress in their career, so it is up to the individual to seize them and to prove their capability.
Ow Wei Hoe
Operations Leader
Do you care about the environment? So do we.
We believe the world is our playground and it's our job to preserve it. We push ourselves to develop environmentally friendly products & packaging to meet our sustainability goals.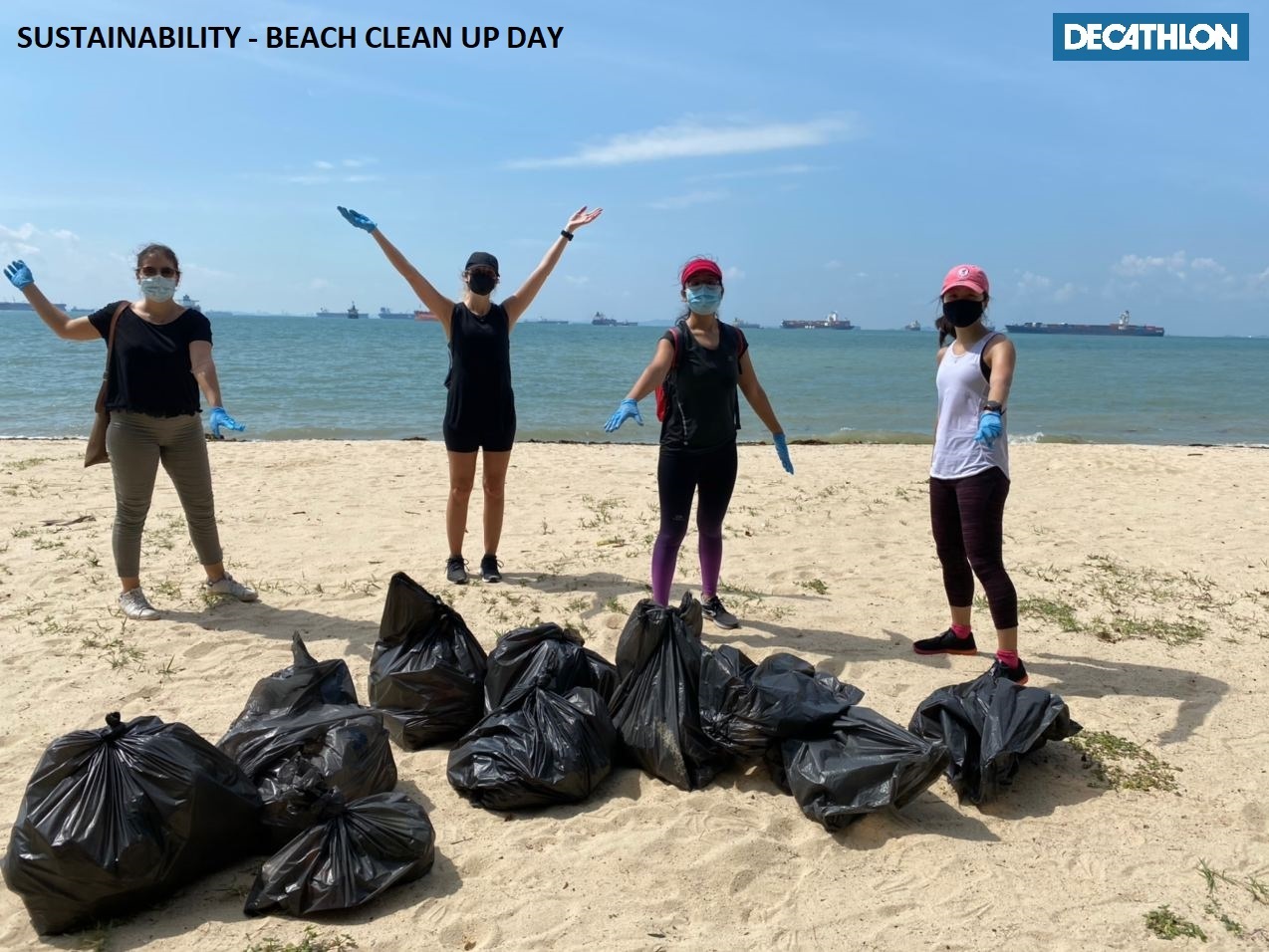 Eyes on the planet
We now use reusable bags and paper tape instead of plastic. We use a paper mailer and a recyclable paper honeycomb wrap instead of traditional bubble wrap. We've even developed a pallet wrap that massively reduces both expenditure and impact on the environment.
Worldwide, our Teammates share the same passion for sport.
105,000
Sporty and passionate teammates
1,747
Stores in 60 countries
56,900
Decathlon Teammate Shareholders