Why Rina chose to work in Decathlon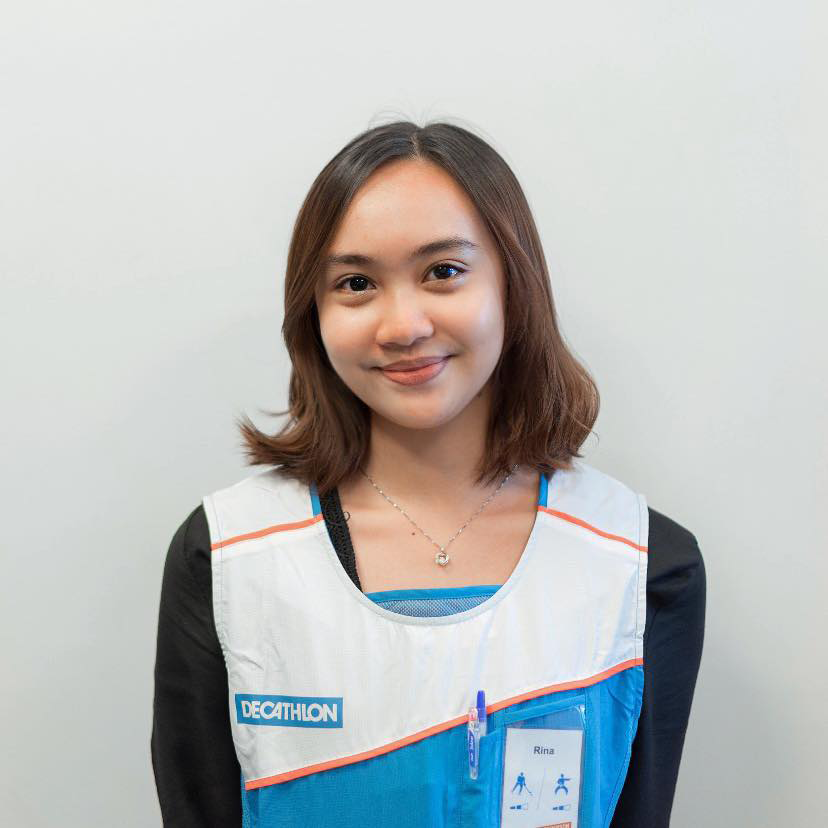 Working in Decathlon Bedok for almost 2 years and joining as a Sport Advisor, Rina has accomplished many memorable milestones.
Starting off as a part timer in the Fitness Department, Rina was given the opportunity to learn and experience various training on fitness such as soft sports, hard sports and also other basic training. Rina once said that working in Decathlon is not just about retail, it's a place for anyone and everyone to take initiative and make an impact. On top of that, Decathlon focuses on the well-being of the teammates and it does build the organisational and leadership skills in oneself.
Rina said that joining Decathlon has definitely made her come out of her comfort zone and made her a more vital and confident person.
After a few months of working as a Sport Advisor, Rina wanted to further expand her experience in customer service and business knowledge in Decathlon. She continued her internship in Decathlon with the Fitness and Welcome Desk department - a hybrid attachment. Throughout her journey here, she also carried out projects to further enhance the customer experience in the store. After 4 months, she successfully completed and achieved good grades for her internship with Decathlon.
Upon graduation and obtaining her diploma, her journey in Decathlon continued as she is now a full time Retail Sport Specialist for the Running department in Bedok, she also took up the role as a Social Media and Events relay in her store as part of her side mission.