Why did Bryan choose to work in Decathlon?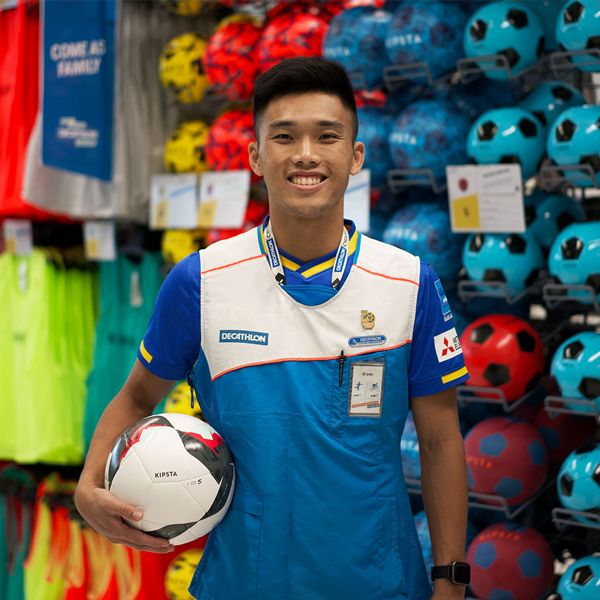 Back in May 2021, I was looking for a part-time job during my university summer break. I wanted to do something related to cycling and coincidentally I had a friend working at Decathlon.
I was excited to be part of the biggest sports retail company so I joined Decathlon Singapore Lab as a Retail Sport Specialist in the Wheels department. During my 8 months, I realised that working at a Decathlon store is not just another retail job. It was far more challenging than I imagined and I managed to pick up insightful knowledge and skills like business analysis from the regular training and courses that the company provides.
Fast forward to January 2022, I converted to become an intern in Business Development and Social Media. While it was not easy managing two roles, I was never alone and could count on my leader, Kieran O'Shea, and other colleagues for advice. It was an enriching experience and through it I had the chance to work in the communications teams. Before my internship ended, I was delighted to be offered a full-time role as a Content Lead in the communications team. Without any second thoughts, I accepted the offer.
In summary, I choose to work in Decathlon because I am motivated by the learning and growth opportunities the company has to offer. Also, we have experienced teammates from all over the world who are never afraid to share their knowledge and expertise. Lastly, I enjoy doing sports together with my teammates after work so I love how the sporting culture is ingrained in the company.