Combining my passion in Sports with my training in Finance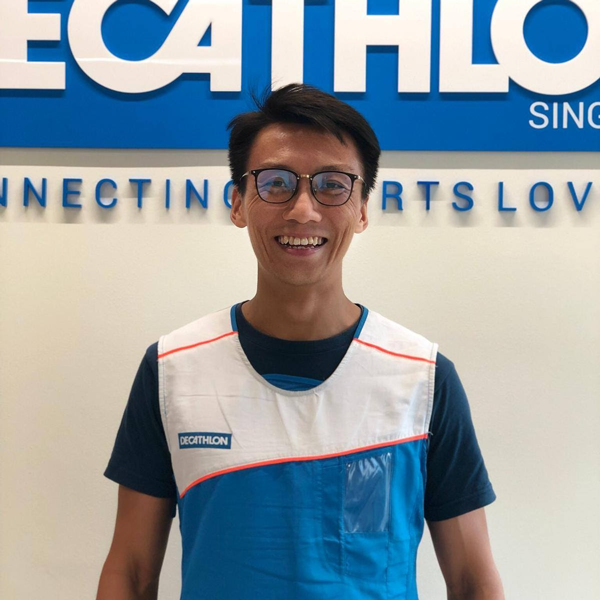 I joined Decathlon as a Finance Business Partner after leaving my first job which I was working for more than 2.5 years.
My main motivation to leave then was to find a better work-life balance in my job. Working for a company (Decathlon) and industry (Sports-Retail) that I could relate to was definitely a plus! As such, I jumped at the opportunity when it came calling.
Here at Decathlon, I had experienced a glimpse of "Ikigai" (Convergence of passion, competence, values, vocation) in my job when I was able to marry my passion (in sports) as well as my training (in finance & accounting). The culture here is very strong, leaders often give their teammates bigger responsibilities early on, putting them in an uncomfortable position so that they will be challenged and grow. At the same time, they leave the possibility of making mistakes and for the teammates to learn from them. As a result, it creates an environment for high growth and development through the freedom to express yourself (be yourself)
Decathlon is unique because we (Decathlonians) are very clear on why we exists (i.e. To make pleasures and benefits of sports accessible to the many). All the teammates and leaders are clearly aware of this mission and it forms the backbone of all the decisions we take on our day-to-day job. I think this is very special and meaningful as it invokes a strong sense of purpose that connects and guides all business units & teams in one coherent direction.