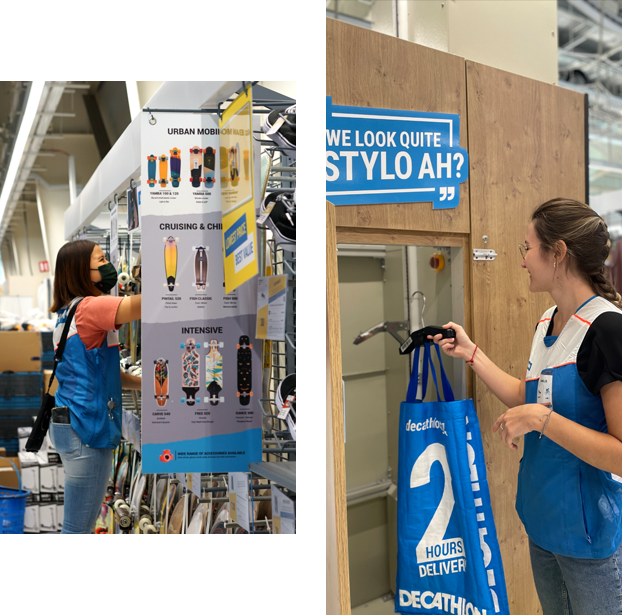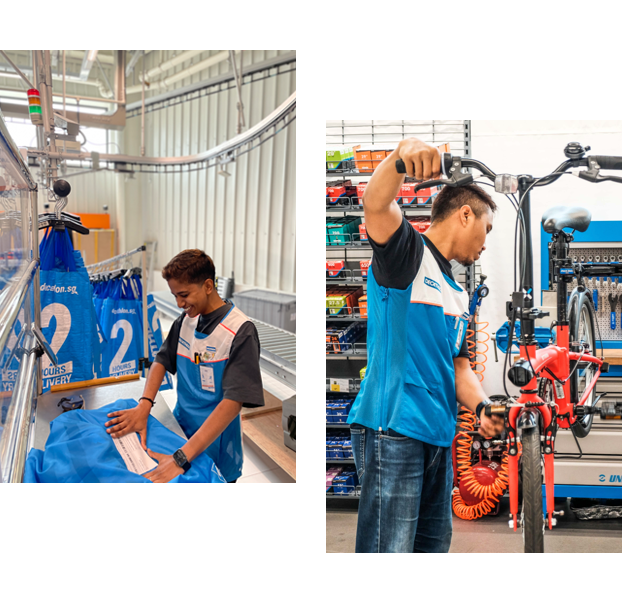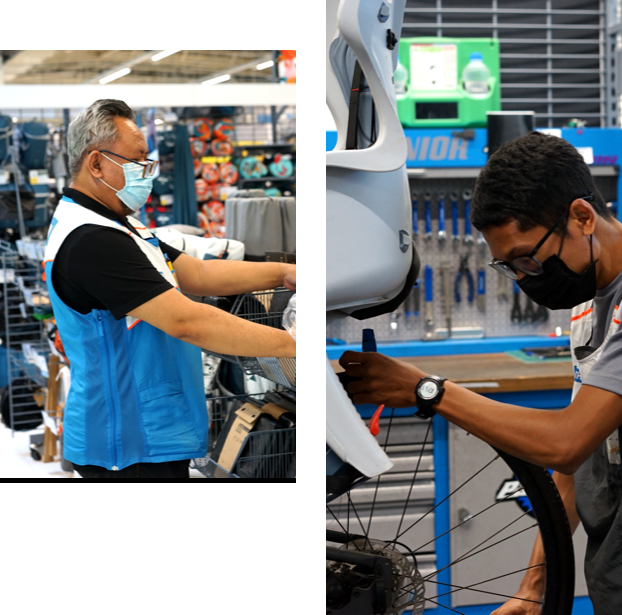 In Singapore, We've grown from a workforce of 70 in 2015 to over 700. We credit our success to many things, but none more so than our commitment to our people.
our
journey
before and beyond
Since our humble beginnings in 2014, we've been driven by our singular goal: to sustainably bring the benefits of sports to the many.

We commit to continue making sports accessible to the many.
2014
Decathlon Singapore began E-commerce operations in Singapore.
2016
The first retail store opened in Singapore at Chai Chee Road, Bedok.
2018
The first click & collect concept store introduced in Holland Village.
2019
5000 sqm Flagship store opens in Kallang, Singapore featuring immersive product test zones, free-to-play areas and sports events for the communities.
2020
Singapore introduces Scan and Pay automated payment solutions in all stores.
2021
Today we have 6 Experience stores and 9 Click & Collect stores, making a total of 15 stores in Singapore.
Tomorrow
To have more than 30 stores passionately supported by 1200 sporty teammates across Singapore.
Let's grow together

Let's grow together
be part of the
world's largest sports retailer
We're often asked the following question by those who look in on us from the outside: "What and who, exactly, is Decathlon?" We'll try to keep the answer simple.
Part of a Global Network
We are the World's Largest Sports Retailer. Decathlon, Founded in 1976, in France, is a network of innovative retail chains and over 105,000 of us worldwide live our common Purpose on a daily basis: "to make the pleasure and benefits of sport accessible for the many". As we are a team, we call these employees our teammates. You will play a vital part in providing the best offer and service for your local customer allowing them to practice their sport, no matter what.
building
your career with us
Come meet our fellow teammates who've risen through the ranks as inspiring Decathlonians.
an entrepreneurial
spirit
You'd be surprised at just how involved our teammates are. From planning, selecting product range, strategizing to implementation, and growing their sports business, are just some of the responsibilities that make working with us a rewarding and exciting career.
fueled by
innovation & technology
Whether it's introducing fully automated self-checkouts, or implementing inventory robots to help us ensure stock accuracy and automates the inventory process, we're immersed in a world of innovation tech to help move toward our in-store and online offering.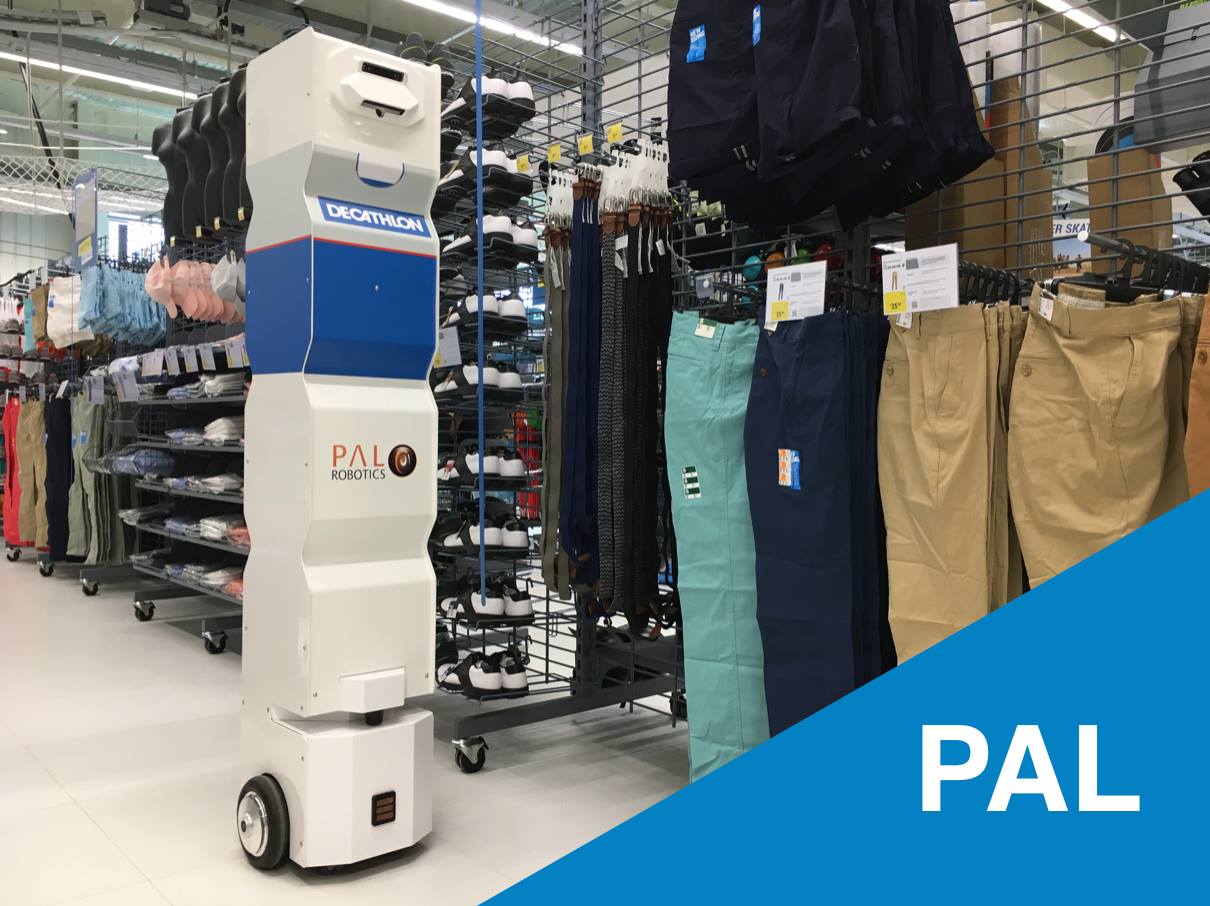 Automating Mundane Tasks with Robots
We've partnered with StockBot to automate stock taking, which was previously a manual & painstaking task for our team. Now it takes five two hours to finish a store-wide audit so we can spend our time doing other things like helping customers.

To further understand our customers, we collect and analyse data for decisions key to our projects.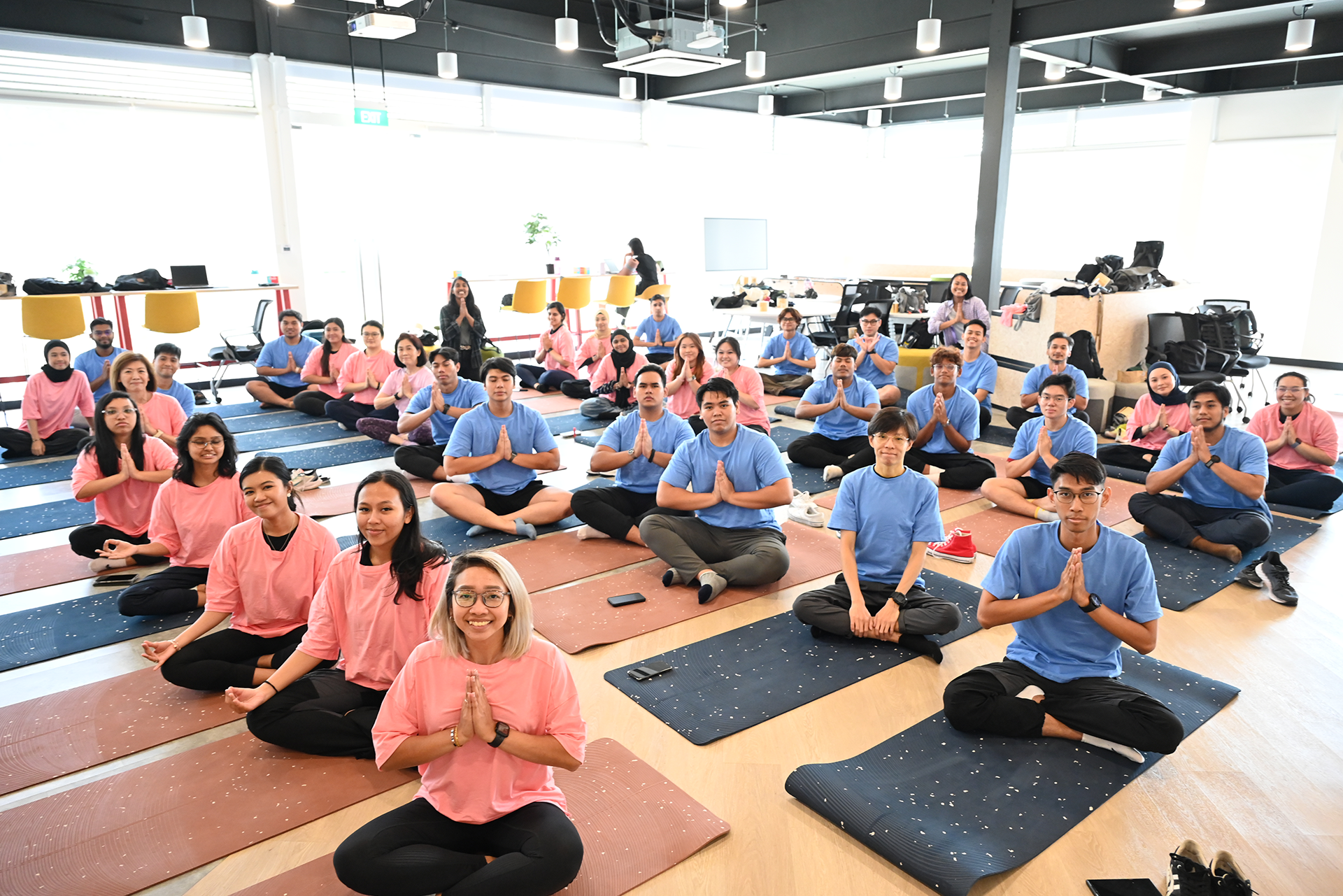 retail department
Retail
The core of Decathlon's activity: Where we make sports accessible to the many and provide our sport users with dedicated sports advice
Store Operations
After an extensive experience in Retail, more responsibilities are to be taken at the store level for the safety and success of store operations
E-commerce Operations
Ensuring that Decathlon's online users have a great shopping experience: From orders picking & packing, all the way to delivery
Welcome Desk
Satisfied or Satisfied! We welcome all sport users and ensure that they have the best in-store shopping experience
Workshop Services
Where our Bicycles and Fitness machines are being assembled and serviced by our passionate workshop technicians!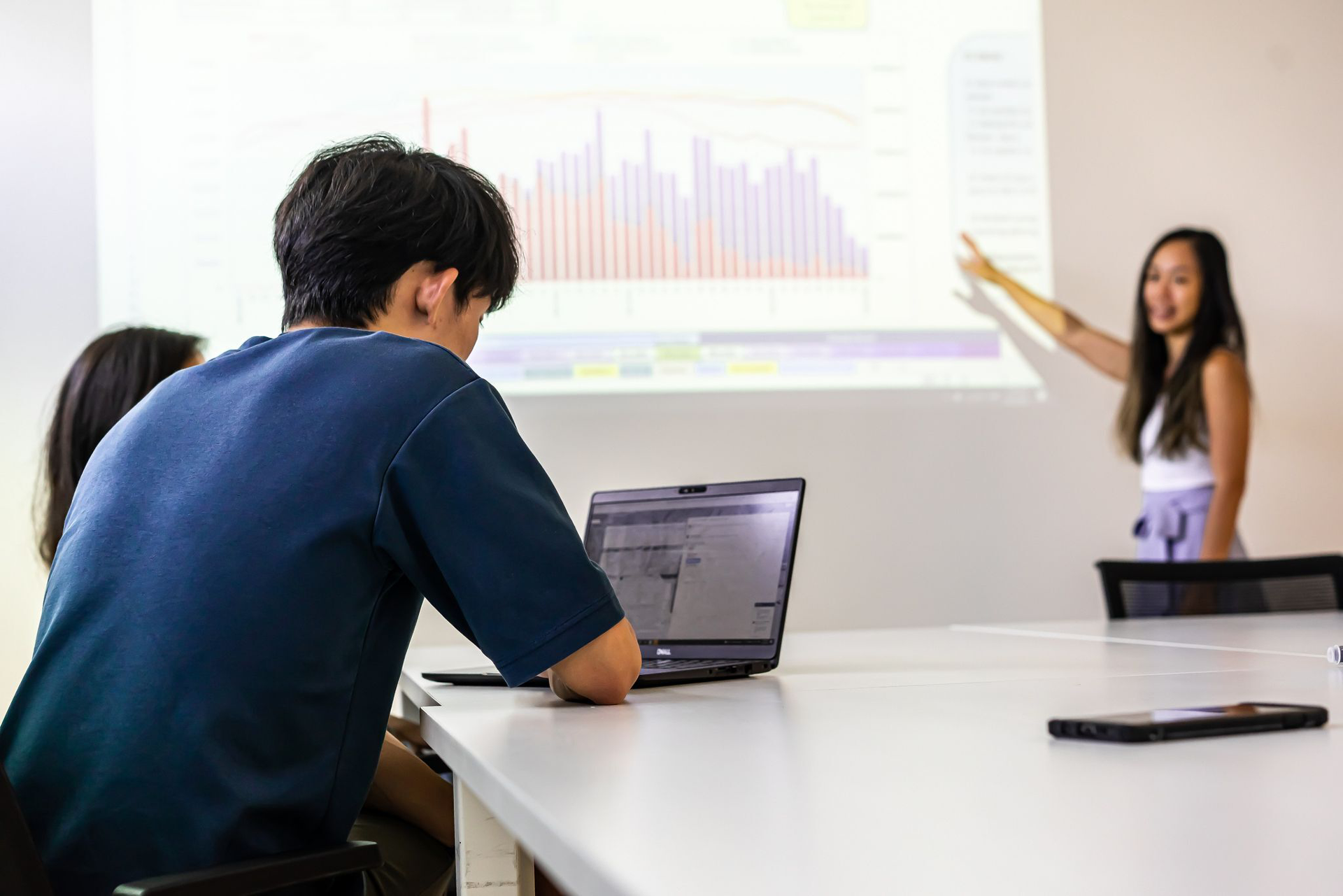 Corporate Positions
After Sales Services
To sustainably make sports accessible to the many, we are constantly working on extending our products lifetime and reducing product wastage through RePair, ReUse, ReSell, ReCycle
Corporate Purchase (B2B)
Are you a corporate entity, company, organisation or school looking to purchase bulk orders? Our B2B team is here to make fulfilling large quantity orders hassle-free and easy
Commercial
Our Commercial team identifies our sport users' needs and works closely with all their key stakeholders in order to grow their sports on a city-level.
Communications
"Sports for Every Excuse! Come as a Family, Leave as a Team!". Our Communication team aims to boost sales and awareness through social media and campaigns
Data
Using the power of numbers, our Data team helps us understand our performance better and empower us to look at the areas we should focus our efforts on
Digital Marketing
The Decathlon website and Decathlon mobile app are valuable assets of the Digital Marketing team. Always nurturing and improving it, to best match our sport users' experience digitally
Expansion
By 2026, we aim to be accessible within 15 minutes from Singaporeans. Our expansion team plays a huge role in identifying new local areas for Decathlon
Finance & Treasury
Our finance and treasury team partners closely with business unit leaders to achieve good results collectively, and ultimately allow us to share the profit with our teammates
Human Resource
Human is at the heart of Decathlon, the Human Resource team ensures all our teammates and leaders are satisfied, because happy teammates = happy sport users
Legal
Maintain compliance, reviewing key contracts and agreements, providing support in all legal aspects...our legal team is in more places than one might think!
Supply Chain & Logistics
Without supply chain, there will be no products on our Decathlon shelves.. Did you know, our Regional Supply team is servicing more than 7 countries in South East Asia?
Tech
With the rapid digitalization of Decathlon, innovations such as the conveyor belt for click & collect orders, RFID robot for inventory management, the potential in tech and innovation is endless!
User Happiness Centre
Satisfied or Satisfied! To maintain a sustainable relationship with our sport users, the User Happiness Centre team supports our sport users' request in the most efficient way possible