Find something you love to do, and you'll never work a day in your life!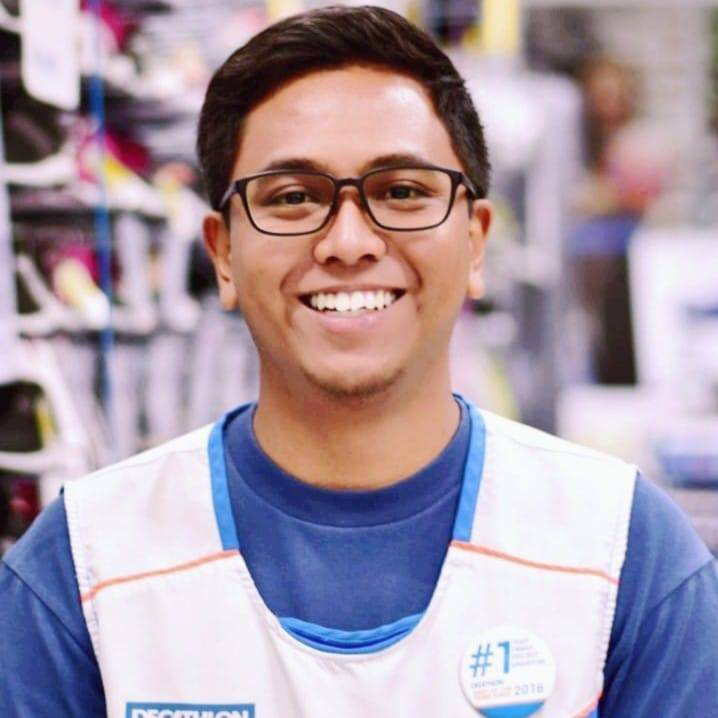 I started my journey with Decathlon in 2014, straight after completing my National Service, as a Logistics Officer, picking and packing e-commerce orders.
As someone who loves practicing sports, I saw it as a great chance for me to connect my passion with my profession. The values of the company also resonated with me personally.
Since then, I have moved into multiple retail roles. Today, I am a Store Leader, leading over 50 teammates in our pursuit to make sports accessible to the people of Singapore. Till this day, every day that I am at work brings different challenges and learning opportunities. I love how no two days are ever the same.
Many people have asked me why I have stayed with Decathlon for so long. The answer is simply, I enjoy what I do. I wake up every morning with a sense of purpose; to help develop a healthier future for Singapore through sports.
As a parent now, I hope to see my kids explore and enjoy many different sports as they grow, an opportunity that was not so available in the past. Decathlon enables this for the masses through our quality products at affordable prices. This further motivates me to jump out of bed and head to work everyday.
Professionally, Decathlon has afforded me many opportunities to develop and advance my career. The company's strong belief in allowing teammates to take on bigger responsibilites and that making mistakes are part of the developmental process has allowed me to take on 8 different roles over the course of what is coming to 9 years of being with Decathlon.
All in all, I see working in Decathlon as a fantastic way for me do what I love daily. As the saying goes,
Find something you love to do, and you'll never work a day in your life!